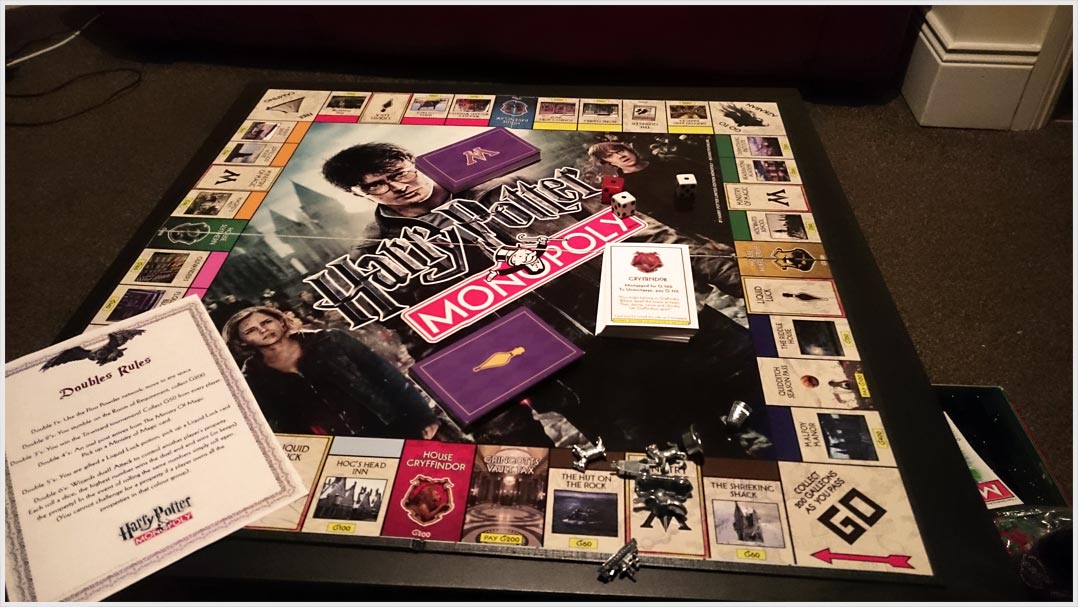 I finally got some proper photos on the first test run of the Monopoly set! Thanks to Ben and Jordan for playing! You can see the new property cards, the Ministry of Magic replacing community chest and Liquid Luck replacing chance cards. Liquid luck grants the drinker good luck, however, drink too much and it may turn to bad luck! So you could win the Quidditch cup... Or you might be truly unlucky and be sent to Azkaban! Pick up a Ministry Of Magic card and you may suffer a rogue dementor attack... Or you might just be elected Minister of Magic! To really mix things up I've even added doubles rules. Roll a double 6 and have a wizard duel over one of your fellow wizard's properties!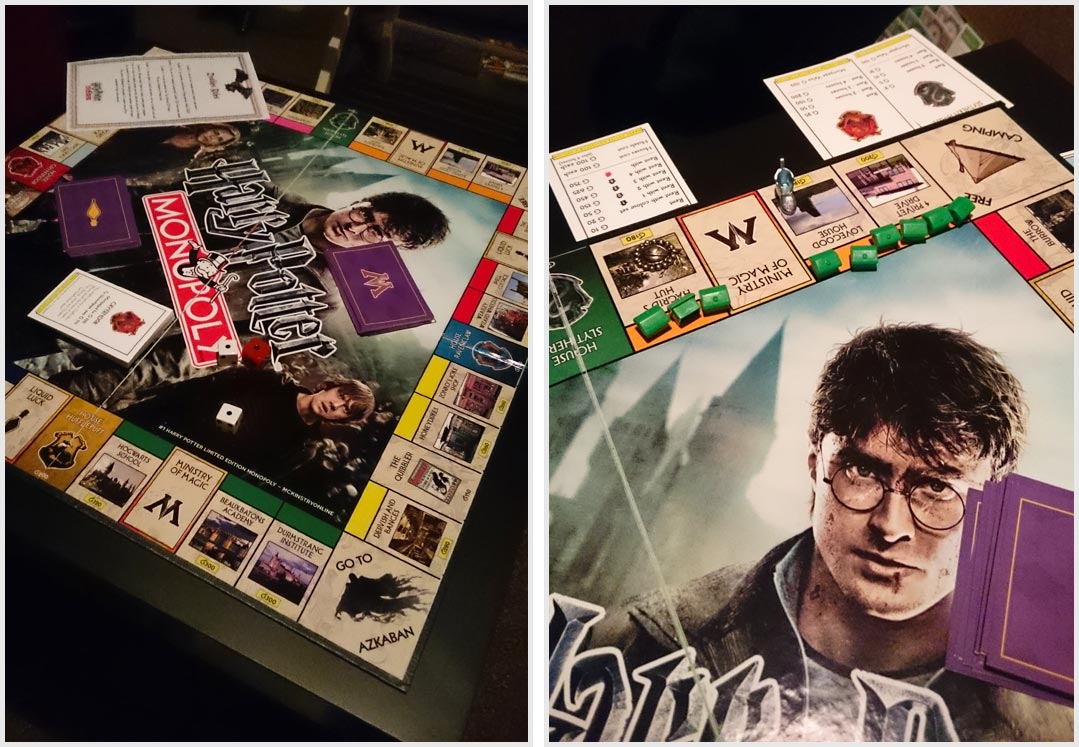 As you can see above, Ben (aka Voldemort) began his reign of terror by owning all the orange set, the famous Wizarding homes. He upgraded much quicker than anyone else could, meaning a stop over at Hagrids Hut became very costly! We fought back for a while after I bought all the Weasley properties (red) and Jordan owning the blue set, Hogsmeade and Diagon Alley inns. But once Voldemort also aquired a portion of Diagon Alley (the pink set) and owned that whole side of the board, our fates were sealed! The dark one won this time...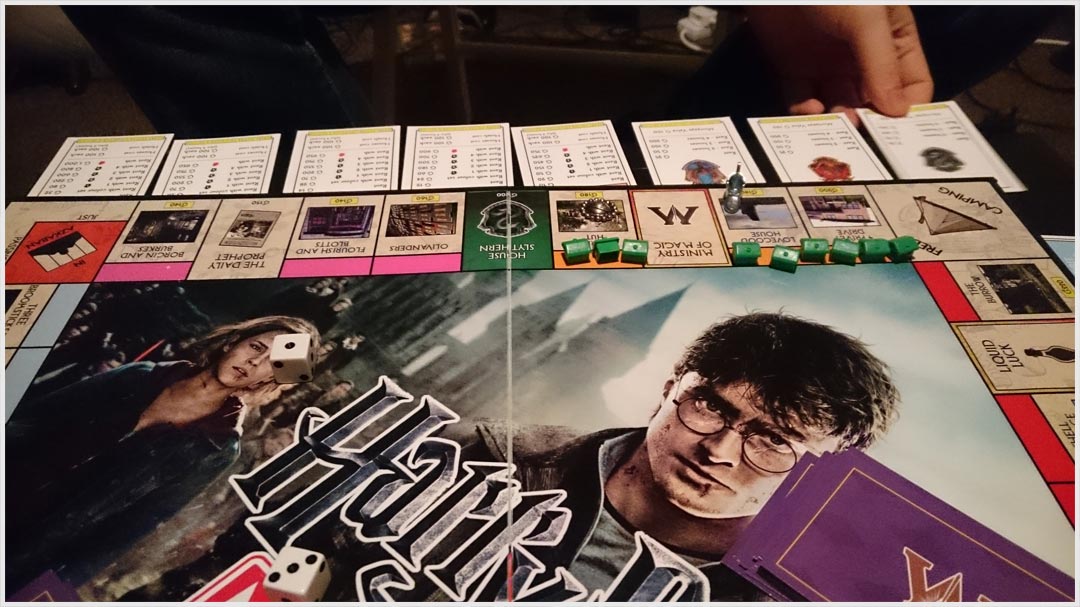 Next I need to buy some nice board pieces to match the Harry Potter theme. As well as create a box to keep it all in. Updates to follow...

-----------------------------------------
*** While I make some updates to the site I've taken the files down. ***